Hi guys, this time I wanted to bring you a guide on how you can farm and earn more BRIGHT tokens.
step 1
we will have to create an LP in the HNY / BRIGHT pair.
to make an LP you must go to honeyswap (Honeyswap Interface) you buy the coins, in this case we are going to buy HNY and BRIGHT.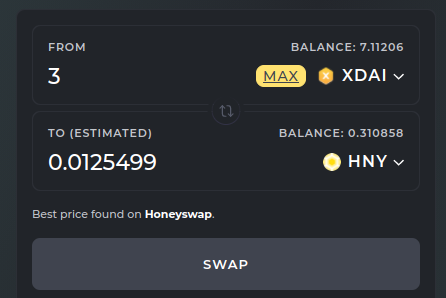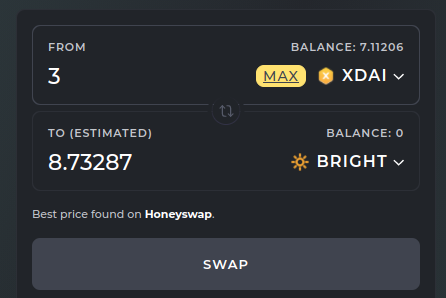 in this case buy a small amount to be for an educational guide.
already having our tokens purchased we go to the pool in honeyswap


we give you in adregar liquides (add liquidity)



We place the pair that we want to provide liquidity, remember that you must place 50% of each tokens
example here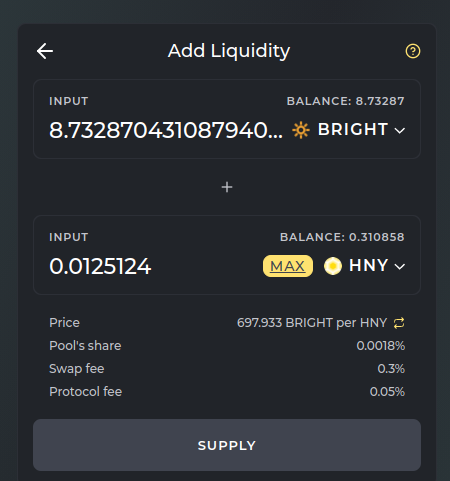 we confirm in metamask

Step 2
after having the LP tokens we go to the faidrop $ BRIGHT page ($BRIGHT Fairdrop)


we are looking for the farm pair HNY / BRIGHT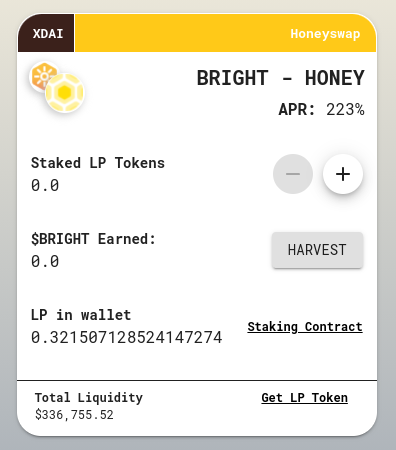 On the card you will give us all the information:
APR: 223%
total liquidity: $336,598.62
having all the information you can give the sign +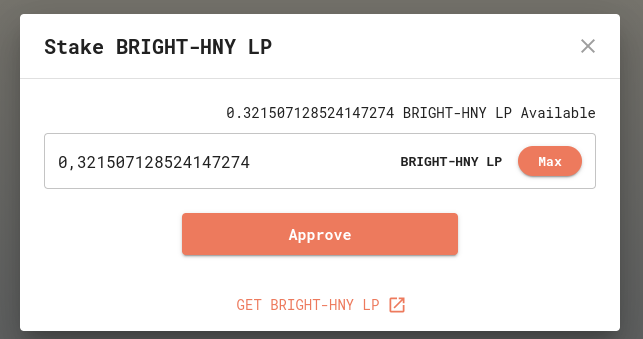 you approve with your metamask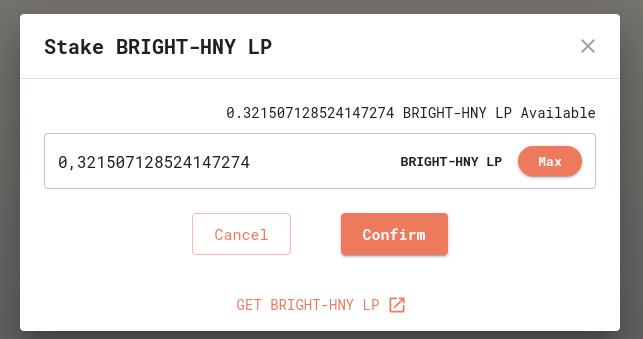 you confirm the transaction with your metamask
ready you are farm with BRIGHT. Congratulations…
To withdraw the rewards you just have to click on the HARVEST button and that's it
I say goodbye guys I hope to continue bringing information so that you can enjoy all the benefits of BrightDao